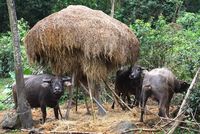 Day 1

Meet in Saigon (Ho Chi Minh City) for dinner at the enchanting Temple Club Restaurant.

Day 2

Transfer a short distance out of town and ride to the famous Cu Chi Tunnels.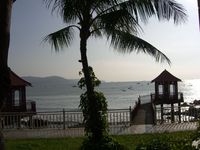 Day 3

Rise early to catch a plane for a short flight to Dalat, once a favorite summer retreat among the French. Upon arrival, we'll test our bikes and cycle along lovely country lanes and back roads in the shadow of Mount Langbian.

Day 4

From the hotel we tackle some big hills, including a 2,000-m pass, as we ride through dramatic mountains towards the beach resort town of Nha Trang.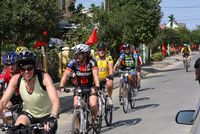 Day 5

For a rest day off the bikes we offer a boat trip to coral islands for swimming and snorkeling.

Day 6

Riding from Nha Trang we stick to the coast, pass fishing villages and have time for a swim. The afternoon ride is flat and on quiet countryside lanes.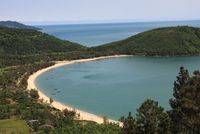 Day 7

Riding along a remote road through a mix of tribal and Viet villages, we cover some gentle hills before reaching Quinhon.

Day 8

We follow the coastal road to Tra O lagoon past many fishing villages. After lunch we cruise along the coast to Highway One before transferring to Quang Ngai for the night.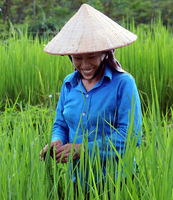 Day 9

We'll visit the Thien An pagoda on our way to see My Lai, the site of one of the worst massacres of the American/Vietnam War. Our cycle route loops to Ha Lam and we end our day in Hoi An.

Day 10

We ride to visit My Son, the ancient centre of Cham civilization. Although many of the temples were destroyed during the Vietnam War, the existing sites are still sure to impress most visitors. We transfer by bus back to Hoi An.
Day 11

This is the toughest but also the most rewarding day of riding. We start with a climb up Hai Van Pass with breathtaking views of the coast. We then take a coastal side road all the way to Hue, the old capital of the Nguyen Dynasty.

Day 12

After cruising on the Perfume River to Thien Mu Pagoda we get back on bicycle to visit Ming Mang Mausoleum. Then we transfer to the railway station for an overnight train to Ninh Binh.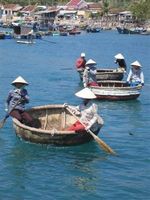 Day 13

We cycle from our hotel through spectacular karst scenery with limestone mountains soaring in the middle of rice paddies. At Cuc Phuong National Park we visit the primate rescue centre before checking into our accommodation.

Day 14

After exploring more of the park by bike we head east, riding some interesting back roads through many pineapple plantations. We then transfer to Haipong, one of Vietnam's major ports.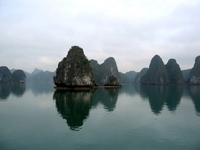 Day 15

After the morning transfer we catch a speedboat to Fulong on Cat Ba Island. Once off the boat we roll 27 km on the island's only road and In the afternoon you are free to explore the area before spending the night on the this heavenly island.

Day 16

We have a short ride in the morning and head for a memorable cruise through majestic Halong Bay. Then we transfer to Hanoi and meet again in the evening for our farewell dinner.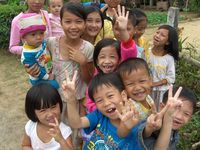 Day 17

Onward travel from Hanoi.